
My client list is small for
individual attention

Winning results
in different cases.

At my practice you are a name,
not a number!
ABOUT JAMES DANAHER LAW

Welcome
James Danaher has been practicing family law in Santa Cruz County since 1993. Mr. Danaher provides skilled services in litigation, mediation, consultations and limited scope representation. Our office handles divorces, child support, child visitation, spousal support, domestic violence, paternity actions and step-parent adoptions.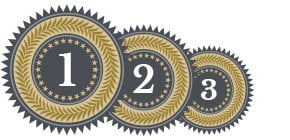 MY PHILOSOPHY:
"I will fight to protect your legal rights under the law."
Divorce
Approximately half of all marriages in California end in divorce. Our office provides competent and efficient representation to provide you the best outcome, to make sure your rights are protected and that the court treats you fairly.
Areas frequently in dispute in a divorce include: Division of property, Identification and protection of separate property interests- Spousal support, Child support, Child custody and visitation, Domestic violence, Division of Retirement Benefits.
Click To Request A Consultation

Legal Separtion
Some clients prefer to file a legal separation rather than a dissolution. With a legal separation, the residence requirement is relaxed, allowing someone to seek the court's help in resolving problems immediately without waiting for satisfy residency. People also file for a legal separation for religious reasons, and for insurance reasons. A judgment of legal separation will not return someone to the status of a single person, so re-marriage isn't available until a divorce is obtained.
Click To Request A Consultation

Child Support
The State of California provides child support guidelines to make setting child support more predictable. Calculation of support is accomplished on a computer with specialized software. Mr. Danaher is experienced in calculating child support and in representing clients to provide the best possible result in court.
Click To Request A Consultation

Domestic Violence
Domestic violence is unfortunately prevalent in many families and relationships, and it can create a cycle that repeats itself between both parties, and then through children as they grow. Intervention by the court can put a stop to violence and steer involved parties into therapy or programs that can stop the cycle of violence. A temporary restraining order can provide immediately relief and safety for the abused spouse. Domestic violence findings can have serious ramifications for parties. Everybody should take accusations of domestic violence seriously.
Click To Request A Consultation

Spousal Support
Temporary spousal support (pre-judgment) is usually determined with the assistance. Post- judgment spousal support considers factors contained in Family Code Section 4320. That code section can easily be found online and should be considered carefully.
Click To Request A Consultation

"Every mountain top is within reach if you just keep climbing."
REQUEST A CONSULTATION
Fill out the form below to receive a confidential initial consultation.